Use of all facilities for one day.
Separate charges for Towel, Locker, Cabana and services like massage same day re-entry is allowed.
Tickets bought via Internet are valid for 6 months from purchase.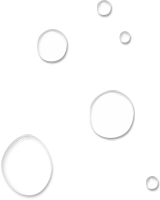 Park Rules
Children under 15 years old must be accompanied by an adult.
Attraction must only be used in accordance with the relevant manufacturer's or operator's instructions which may include restrictions in relation to users' height and weight.
No Food and Beverage to be brought into the park.
Pets are not allowed into the Park.
No glass, cigarettes and/or food are permitted in the water slide area.
Anyone under the influence of alcohol or drugs will not be permitted in the park.
Pregnant women and those with a history of heart problems or back trouble should not use the slides.
Guests that are ill or those with contagious diseases are not allowed in the waterpark.
No one with open wounds or sores are allowed in swimming pools or on rides.
Proper swim attire is required. Jean/denim shorts and shorts with rivets, buckles or zippers are not permitted.
Diaper dependent children must wear a protective swim diaper, which are available in the park shop
Approved lifejackets are provided at no additional charge on a first come basis and must remain in the waterpark.
Sun-lounges, sun-chairs and umbrellas are provided at no additional charge on a first come basis and must remain in the waterpark.
Secure all personal belongings. Lockers are available for rent. Ramayana is not responsible for items lost or stolen.
No Smoking except in designated Smoking Areas.
Hawkers are not permitted in the park
No running, no horseplay or rough activities.
No "flying object" throwing (Frisbee, beach ball, beach tennis, football, etc)
Ride at your own risk.
In the event of threatening weather, the Waterpark will be temporarily closed and guests will be asked to move to a safe area. If. due to adverse weather conditions, we are unable to re-open the park before 3.45pm, a full return visit ticket, valid for 30 days, will be issued. Wristbands must be intact and on the wrist to be valid for a replacement ticket. No monetary refunds will be given.
Ramayana Waterpark reserves the right to remove participants for violating any of the above rules or engaging in illegal, disruptive, destructive, or inappropriate behaviour without refund.
Use of Waterslides is not recommended for the following guests:
Those knowing or suspecting that they suffer from chronic health conditions or handicap which could place them and/or others at risk of injury
Those who have recently undergone surgery
Women during pregnancy
Those with chronic back and heart conditions
When using waterslides the following are not permitted:
Jewelry of any kind
T-shirt and bathing suits with metal decoration
Cut-off jeans
Eyeglasses must be securely affixed to riders with head straps
Use of slides are at your own risks
* Insurance coverage is applicable with terms and conditions.
The entrance rate is subject to change without prior notification.