Our facilities are designed to further enhance your day in Ramayana WaterPark.
You can retreat to your private Cabana, deposit your belongings safely in a locker, rent a towel, enjoy our high quality restaurants and bars, conveniently shop in our retail outlet, pamper yourself with a massage by true professionals or chat with friends by using our Wifi, which is provided throughout the entire park.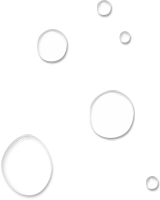 Private Cabana
Time to chill out - read a book, have a chat, post those memories to Facebook! Rent one of our cabanas at our ticket counter and indulge in a moment of relaxation. You can choose between cabana sizes.
Details and pricing
| Cabanas (full day rent) | THB |
| --- | --- |
| Cabana 2-4 people | 700 |
| Cabana 4-8 people | 1,200 |
| Cabana 8-12 people | 1,900 |

VIP UPGRADE FOR CABANA USERS
If you're booking a cabana, upgrade yourself and all your family or friends to VIP status and enjoy the following benefits:
You may use our entrance though air-conditioned
Private showers and toilets, sofas, and large lockers located in the VIP lounge
Free welcome drinks, ice box with water and soft drinks, cold towels, and beach towels
Cost of lockers (190 THB) and beach towels (99 THB) are all included with your VIP upgrade!
| VIP upgrade (for Cabana user) | THB |
| --- | --- |
| Adults | 300 |
| Child | 200 |

Lockers
For your convenience and safety we provide you with a huge locker room to safeguard your valuables. Simply use your wristband to open and close your locker as often as you want all day.
Details and Pricing (full day rental)
| Lockers (full day rent) | THB |
| --- | --- |
| Small locker | 120 |
| Large locker | 190 |