Water park is the perfect place to have a birthday blast!
Private Events
Birthday party with Ramayana!
We are happy to offer an unforgettable birthday party event for you! A decorated celebration area, posters, discount on food and drinks, birthday cakes - all this and more!
Birthday party benefits:
• 50% off or FREE (depending on total number of people) entrance tickets for a birthday persons
• 50% off or FREE (depending on total number of people) cabana rental with birthday decoration (balloons and birthday banner)
• 35% off entrance tickets for invited guests:
- Adults (over 12 years old) - 780฿ (from 1,190฿)
- Kids (3-12 years old) - 580฿ (from 890฿)
• 15% discount on food and beverage all around the park when paying by wristband
• A birthday gift from Ramayana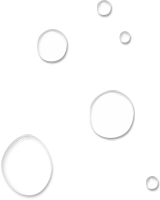 Contact us for details, and we will be happy to tailor-make your own special day.
Company Events
Company Meeting (minimum 30 people)
Combine your business meeting with a very special company outing. Start the day with a presentation in our meeting room, with coffee and cakes provided. Move to your private decorated beach, with cabanas, buffet and lots of opportunities for your team to bond with joint activities in our park. A special day that your employees will never forget.
Exclusive Company Evening (200 – 3,000 people)
We will open our doors for your company's exclusive and very special event. Present your new products and programs on our big stage and celebrate your successes in a unique, exclusive, private and beautiful environment!

Contact us for details, we will be happy to meet with you to discuss your specific needs.
Educational Programs
School programs (30 – 300 people)
Combine education with fun in Ramayana Waterpark. Our special schools program combines a lecture and interactive classroom training program on first aid with a certification to "Thailand Junior Life Guard". Pupils need to swim, dive, rescue and learn to observe. Those who pass will receive their certificate, and then they will "work" as real lifeguards – under the supervision of our trained staff. A program that will make pupils and their parents proud – and which may even help to save a life. A unique program, with your own private-area sandwich lunch included, and also with time to have fun and enjoy.